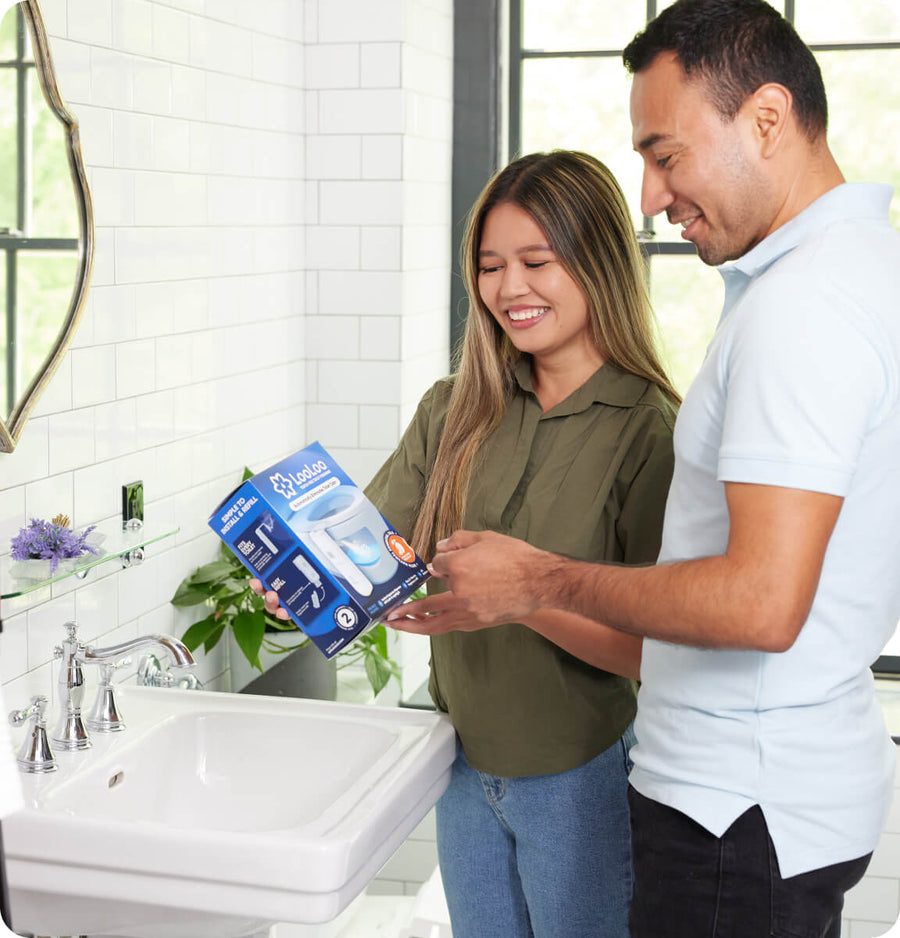 Our Story
Our story started with the mission to solve an age-old problem: banish the days of worrying about embarrassing yourself because you have to do your natural business. 
When we tested our first prototypes we were surprised at how much of a difference they made. Our small community told us we "saved their relationship", "made guests so much more welcome", "made life as a busy family a little more peaceful".  
We realized then that we needed to share our product with the world. Not only did LooLoo solve a problem everybody faces on a regular basis, but it helped make things a little better for the next person. 
Our Manifesto
At LooLoo, we believe manners matter. By showing a little kindness and respect we can build stronger families and communities. It's too easy to say "excuse me," and push our way onto the elevator before others exit, or to reheat fish in the office microwave. At LooLoo, we're here for the door-holders, the "thank you"-sayers, and the hand-washers. 
LooLoo advocates a healthy and happy future for everyone.
Our Goal
Our goal is to enable everyone to have a more pleasurable experience when using the toilet, and to leave things "a little better than you found them" in the process. 
Water.org
At LooLoo, we want to leave things a little better than we found them. This includes helping those that need it most. So we partnered with Water.org to make an impact. For every LooLoo purchase, we donate one year of clean water to someone in need. Having a safe and reliable water supply changes lives. Something we can easily forget when we are lucky to have access to clean water. This is a cause we are passionate about and look forward to supporting together with you, our community.
Touch-Free & Automatic
No need to remember to spray or touch germy spray bottles.
Eliminates Odor
No trying to "mask" odor after it starts - LooLoo eliminates odor before it starts.
Built-In Nightlight
Automatically illuminates toilet bowl and floor around toilet in the dark.
Hygienic
Easy to clean and no need to constantly touch germy spray bottles.
Great Value
5 cents per sit - compared to toilet sprays or " bombs" that can cost 10 cents or more.